By Sia Rosalia Ahmadu, 9 years old
This year in Washington, D.C., at the National Mall, there were girls on fire, marching for equality on January 21, 2017.
Women in many countries all around the world, even in Antarctica, were part of it.   Twenty-one million six hundred thousand joined the Women's March. The Women's March made me feel like I   was a part of something big, like I'm more than what I think I am.   It inspired me to be who I really am, to love myself and my gender.
Lots of famous people, like Alicia Keyes, Janelle Monet and Angela Davis, went to the Women's March because they knew that women have been treated poorly, and kept from doing important things in the world. It was time to tell the world about that. People also came to the Women's March because they were upset about the presidential election. America came very close to having its first female president, but once again it didn't happen.
On that day, after the inauguration, we had to stick up for our community. We had to be a unit, even though not everybody knew each other; we had to speak up for our rights together.
So just know that no one can tell me who I am and what I can't do. I know who I am: I am a beautiful, intelligent, brave, strong young woman. I just need to say one thing: treat people the way you want to be treated. I am Sia Rosalia Ahmadu and I'm a girl on FI-RE!!
• Called to the Mall: An Anthology of Stories about the National Mall was a project to teach children how to be active citizens in a democracy. It was created September 25, 2017 by Shining Stars Montessori Academy Public Charter School and sponsored by the National Mall Coalition, of Washington, D.C. Note: The book is now available on iBooks, order your copy now.

Read more stories below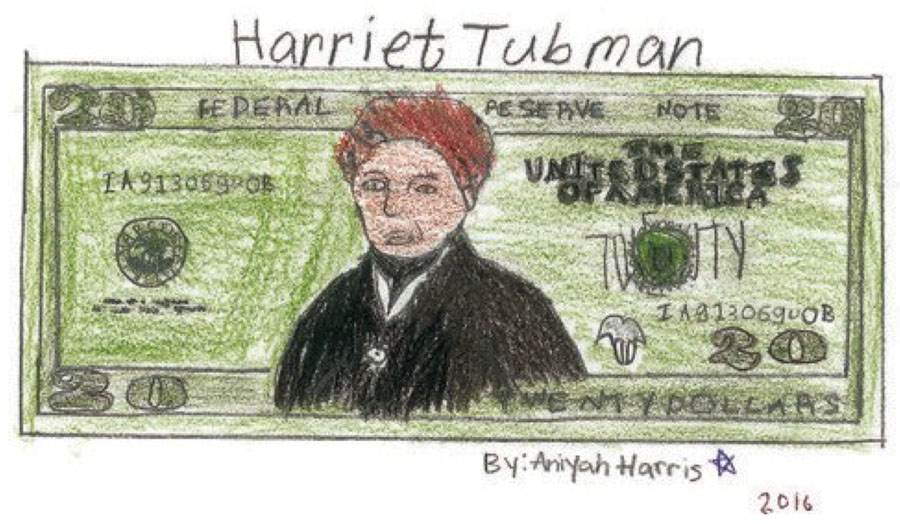 By Aniyah Harris, 9 years old Right now, in June of 2016, there are no monuments to famous African-American women...
Read More
---
Tags: Marches, National Mall, Shining Stars Montessori Academy