---
UPDATE: The book is now available for free digitally.
---
The National Mall belongs to all of us. It is the Stage for American Democracy. No matter who you are, what you believe, what direction you want our country to go, you have a place in our nation's capital to speak out and exercise your First Amendment freedoms. We can all trust that on the Mall our point of view will be heard, be protected, be respected.
We sincerely appreciate the wondrous work these talented students of the Shining Stars Montessori Academy Public Charter School, along with their teacher Louise Parker Kelley, have done on this civics project. Their deeply personal essays and drawings reveal the many ways the Mall touches and inspires hearts and minds: a place where history happens every day, where we can explore our national heritage, art, and science, where we can simply walk or play in the majestic landscape amid our national museums and monuments.
We are all called to the Mall, and we are committed to protecting and preserving it for everyone.
— Judy Scott Feldman.,  PhD, Chair of the Natiional Mall Coalition
Read the stories below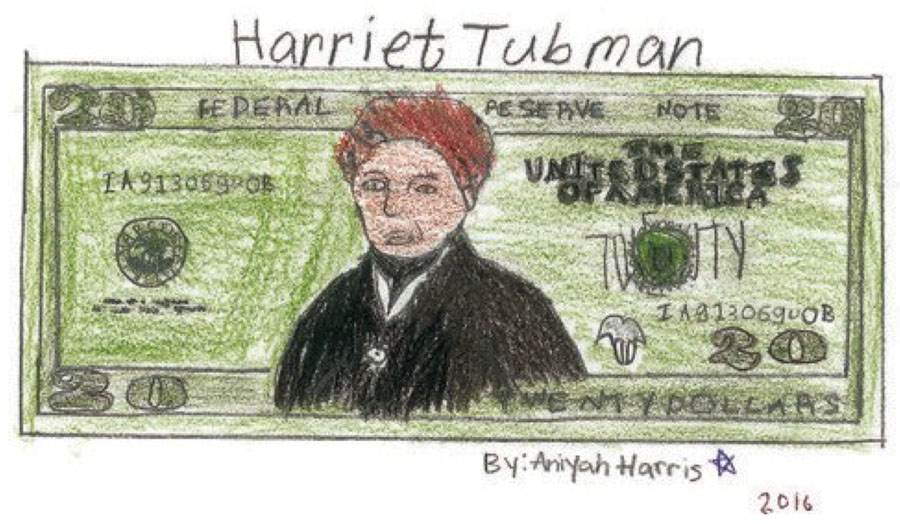 By Aniyah Harris, 9 years old Right now, in June of 2016, there are no monuments to famous African-American women...
Read More
---
Tags: history, National Mall, Shining Stars Montessori Academy