By Moses Jackson, 8 years old
There is a spectacular memorial to Rev. Martin Luther King, Jr., with his words on the walls. Martin was a peace leader and stood for equal rights for all people. He was never the president, yet he has a memorial on the National Mall.
When Martin was growing up he saw signs that said "White Only" in stores and restaurants in Atlanta, Georgia. He even had to use different water fountains and a separate school because of racial segregation.
Martin's dad was a preacher. Martin went to church every Sunday. He became a preacher like his father. He was able to write and give great sermons and speeches.
Martin helped lead the Montgomery Bus Boycott in 1955 and 1956 that helped end segregation on busses in Montgomery. Years later, he spoke at the 1963 March on Washington. In his speech that day, he said that Black and white people could be friends and live and work together.
Martin Luther King won the Nobel Peace Prize for his work on civil rights and for justice in 1964.
Martin had a big dream. He dreamed that all people could live in a world of freedom with justice for all. When I think about him, I am so impressed. He went to college when he was 15 years old. He even went to jail for his belief about unfair laws. When I think about Martin, he reminds me about peace and justice. The only thing I don't like is that things didn't change enough. There is still racism.
The Martin Luther King, Jr., Memorial in Washington, D.C. can teach people about history so that we can accomplish his dream together.
• Called to the Mall: An Anthology of Stories about the National Mall was a project to teach children how to be active citizens in a democracy. It was created September 25, 2017 by Shining Stars Montessori Academy Public Charter School and sponsored by the National Mall Coalition, of Washington, D.C. Note: The book is now available on iBooks, order your copy now.

Read more stories below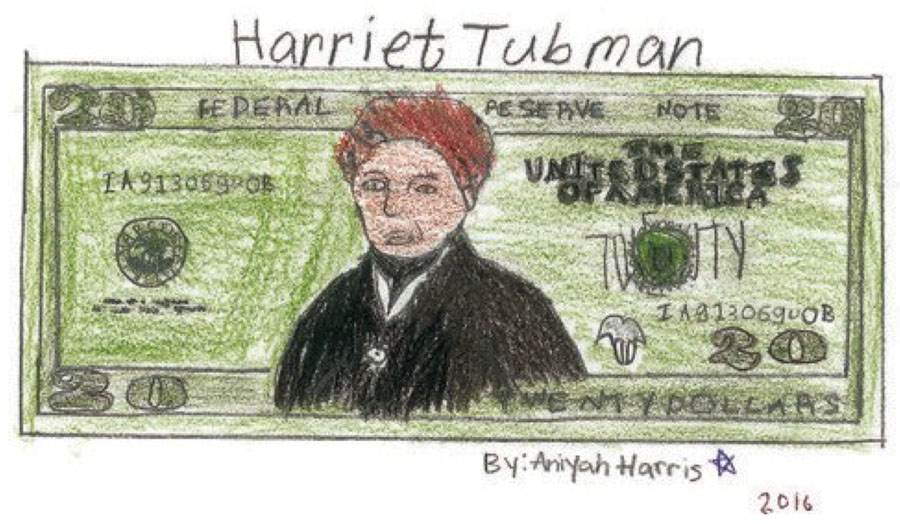 By Aniyah Harris, 9 years old Right now, in June of 2016, there are no monuments to famous African-American women...
Read More
---
Tags: history, National Mall, Shining Stars Montessori Academy