By Jalen Gabriel, 10 years old
I get to live in Washington, D.C., where the Cherry Blossom Festival happens every year. This is because the people of Japan gave Americans thousands of cherry trees in 1912. These cherry trees grow near the National Mall in D.C. The people of Japan were nice to do this for the USA. These trees also are symbols that honor the connection and friendship between the USA and Japan. In 1915, the USA gave Japan flowering dogwood trees. The Japanese people were great and gave us the cherry trees three years earlier.
They are so generous and their music and food are so interesting. And I love Anime!
I would say the Cherry Blossom Festival and Parade is very beautiful and it's good to see what happens when all the people come to see the Blossoming of the Trees. They come to see the Cherry Blossom Parade too, which has hundreds of children and adults singing and dancing.
In 1981 the Japanese were given cuttings from our trees to replace some cherry trees in Japan that were wiped out by a flood. First Lady Michele Obama planted a new cherry tree in West Potomac Park in 2012. Hillary Clinton, when she was First Lady in 1999, was part of a new tree-planting ceremony, too. American leader Eliza Scidmore was the one who first got Japan to give some cherry trees to the USA, with help from Dr. Jokichi Takamine. He was a famous Japanese scientist.
I would like to learn Japanese. My family speaks Spanish and English. We are from the Dominican Republic. That is an island, just like Japan.
I really want to visit Japan someday. When I go I want to look at all the cherry trees there. Perhaps I'll get to see our Dogwood trees, too.
• Called to the Mall: An Anthology of Stories about the National Mall was a project to teach children how to be active citizens in a democracy. It was created September 25, 2017 by Shining Stars Montessori Academy Public Charter School and sponsored by the National Mall Coalition, of Washington, D.C. The book is now available on iBooks, order your copy now.
Read more stories below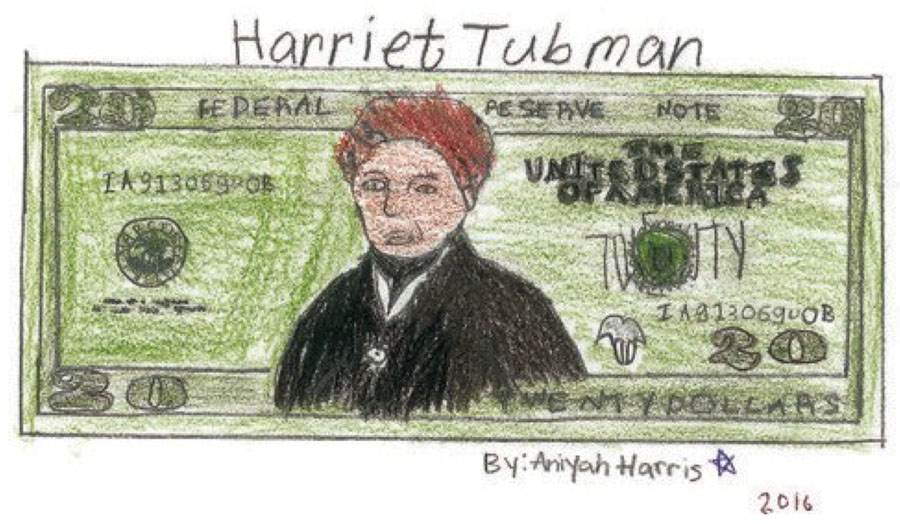 By Aniyah Harris, 9 years old Right now, in June of 2016, there are no monuments to famous African-American women...
Read More
---
Tags: Cherry Blossom Festival, history, Shining Stars Montessori Academy